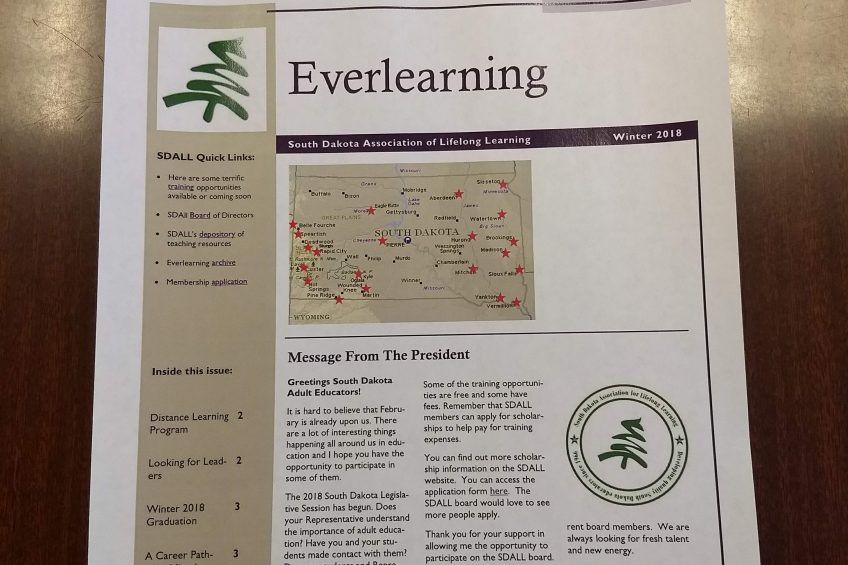 Everlearning is the newsletter of the South Dakota Association for Lifelong Learning. Please click on the links to read past issues.
Past Issues
Winter 2018
January 2017
January 2016
How to Submit for Publication
Share information and announcements with SDALL members by submitting articles through Contactsor by sending to a board member.